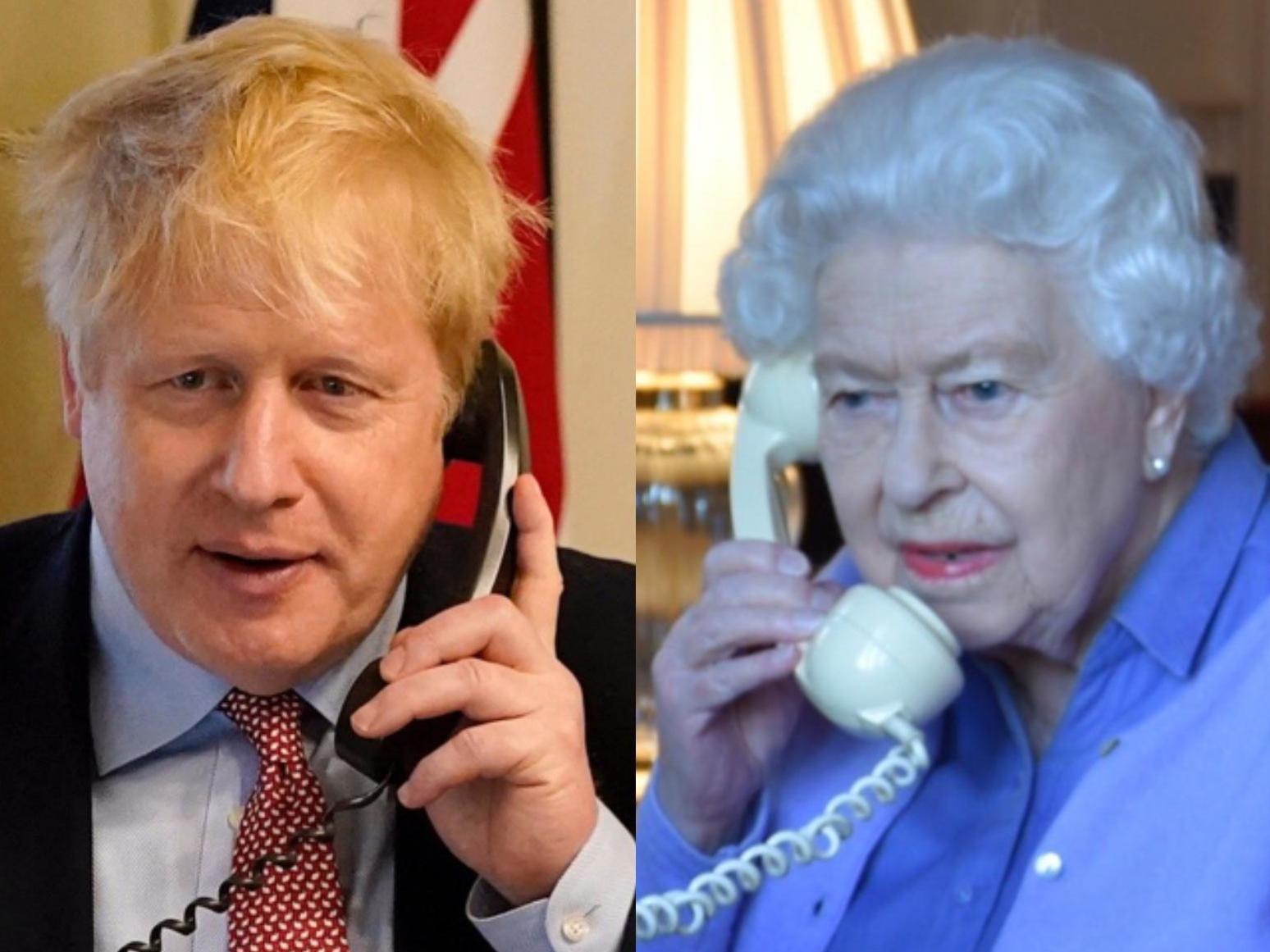 Throughout her reign the Queen has held a weekly 20-minute audience with the prime minister of the United Kingdom.
While this is typically held in-person at Buckingham Palace, the coronavirus pandemic has prompted the monarch to make some adjustments to her regular meeting as she practices safe social distancing at Windsor Castle.
On Wednesday, Buckingham Palace shared a side-by-side photograph showing the Queen holding the weekly catch-up with Boris Johnson over the phone.
The top image showed Her Majesty using an old-fashioned white phone as she sits in her Berkshire residence wearing a purple shirt and matching cardigan, surrounded by a menagerie of porcelain corgi figurines.
Meanwhile, the bottom showed Boris Johnson, at 10 Downing Street, taking her call in front of the national flag. 
"The Queen held her weekly Audience with the Prime Minister today by telephone," the caption read.
"Her Majesty – pictured this evening at Windsor Castle – has held a weekly Audience with her Prime Minister throughout her reign."
The photo of the Queen at Windsor Castle comes after her son, Prince Charles, was revealed to be the first British royal to have contracted coronavirus.
The 71-year-old is currently self-isolating at his Scottish home in Balmoral, after a test confirmed he had Covid-19.
The Duchess of Cornwall, 72, who does not have the virus, is also staying at the residence but is separating herself from the prince.
Buckingham Palace has confirmed that Queen Elizabeth II is "in good health".
The Palace spokesperson said: "Her Majesty The Queen remains in good health.
"The Queen last saw The Prince of Wales briefly after the investiture on the morning of 12th March and is following all the appropriate advice with regard to her welfare."